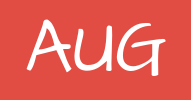 Altering a Column Calcuation Based on a Condition
I am creating ARM financial reports, and one of the columns included in the report is a % Change calculation.  As an example, % Change for Actual (A) to Budget (B) would typically be calculated as (A-B)/B*100.  However, whenever the divisor (B) is negative, the sign of the % Change is reversed.  So, if the Actual was 100 and the Budget was -200, the result is -150%.  However, 100 is an increase or improvement over -200, so the % should be positive.
How can I control the calculation for the column so that it effectively accomplishes If B>=0 then (A-B)/B else ((A-B)/B)*-1?
Posted : March 14, 2018 9:32 am
Nice one John!  👍
And thanks for sharing your solution.
Posted : March 16, 2018 11:58 pm
My question is related to this topic.  I am new to Acumatica.  I have built my reports with a variance column in my income statement.  I am trying to build an IIF statement to essentially give me a favorable or unfavorable variance.  For example, my income accounts need to subtract Actual minus Budget but my expense accounts need to subtract Budget minus Actual.  This gives a more accurate view of the statement.  I thought I could the account type, but that doesn't seem to be a parameter I can choose.  Any suggestions?  
Posted : March 25, 2019 2:14 pm