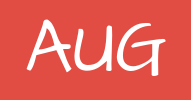 Calculation across columns - ARM Reports
Hello Tim
Is there a way to use formulas in the ARM that read from other columns in the report?
For example, in a 12 month Budget report, we would like to add a cash balance calculation.  So one field is doing a calculation of the cash movement for that month, which is fine. Then I would like to add the closing balance from the previous month (another column) to add to current month movement and give me a new calculated balance at the end of this period.
Would really appreciate your advise
Posted : May 7, 2019 6:25 am
Hi
Thank you for having a look at this Tim.
Lines 127, 129 & 131 contain the formulas I'm after
Posted : May 14, 2019 2:13 am