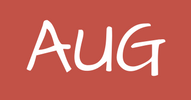 Click here for an overview of AUG, An Acumatica User Group, including a Creating a Free Account and a Word From the Lawyers
Overlapping Data Sources
Hi Everyone,
I've been working with the Financial Report Writer for a while now, but for some reason, something just occurred to me.
There is a Data Source area in four different places:
Report Definitions
Row Sets
Column Sets
Unit Sets
Here are some screenshots to prove it:
I don't know why it took me so long to realize this, but it got me thinking, it almost looks like the same list of fields in each of those four places. What happens if I put a value in the same field in all four places? What will happen?
Posted : September 29, 2017 10:36 pm
Great question Beaker. And, don't worry, it probably took me even longer for this to occur to me.
There is a great section in the F350 course on this. I'll summarize it here.
Basically, there are two kinds of fields in the Data Source areas:
First Non-Empty: For these fields, it will only use one value, and it takes the first non-empty value that it can find, in the following order:

Unit Sets
Row Sets
Column Sets
Report Definitions

Merged: For these fields, it will combine the values from all four places. So, if you put in a value in all four places, it will combine them all together to create a four-fold filter. If you only put a value in three places, then it only combines three values, etc.
Here is a table representation of which fields exist in what places and whether they use the First Non-Empty logic or the Merged logic.
Note: This post is only concerned with reports of Type GL which are based on the General Ledger. There are also reports of Type PM which are based on the Projects Ledger. I personally don't know Acumatica Projects well enough though to comment on it at this point.
Acumatica Version 6.10.0472 used when composing this response
Posted : September 29, 2017 10:46 pm
Hi - new here. Is there any way to allow a column setting on ledger to override the row setting?
I'm running in to the following reporting issue: Rows contain codes in Actual and Statistical ledgers. Column 1 should report those amounts, but i have budgets for the related accounts in column 2. I leave column 1 ledger empty, and set column 2 to Budget. I set rows with statistical accounts to Stat ledger, and report to Actuals, which allows rows to fill in on column 1, column 2 is overridden by Budget on some of the rows. I can't seem to get the statistical accounts to show their respective budgets though.
Posted : November 21, 2017 3:10 pm
As far as I know, the priority is hard coded and the Row Set gets priority.
What about setting up two hidden columns: one set to the ACTUAL ledger and one set to the STAT ledger.
Then, the visible column would be a calculated column that pulls from the STAT ledger column if the RowCode is 1 or 2, then from the ACTUAL ledger column for all other rows.
Posted : November 21, 2017 10:52 pm
Thanks Tim. I was able to solve this by using two hidden columns summed in to a visible column. I am now, however, experiencing the following issue. The visible column should be a sum column all the way down except for on a couple rows i want it to do a different calculation. How do I achieve this? 
Rough example. Yellow box is the one i would want to be a different calc than the other rows.
Posted : December 14, 2017 2:39 pm
Thanks for the direction Tim. I'm not successful in implementing that equation though. I'm running in to trace errors. The rows i'm wanting to divide in to each other are 0005 and 0099, so my equation is as follows:
=IIF(@RowCode='0005',(@RowCode='0099'/@RowCode='0005'),Sum('B','C'))
I've also tried the following:
=IIF(@RowCode='0005',('0099'/'0005'),Sum('B','C'))
Posted : December 15, 2017 1:09 pm
@RowCode just returns the code of the row, not the value in the row. So it works great in a true/false test, but not to return a value.
But I think your trace error is related @RowCode='0099' and @RowCode='0005' being in positions that do not expect a true/false value.
Try something like this instead:
=IIF(@RowCode='0005',B0099/B0005+C0099/C0005),B+C)
Posted : December 19, 2017 11:42 pm
I'm trying to calculate a EAC % gross margin and % profit where I have previous actual period data and forecasted period data being totaled into one column EAC.  Those calculations work in each column but when summed in the EAC column, the report shows the previous column's percentages (14.92%Infinity%22.1%) as text and does not calculate them relative to the summed total in the EAC column.
Thank you in advance
Posted : March 15, 2019 9:31 pm
Hi Armando,
A couple questions:
1. Can you include a screenshot of the Column Set? Actually, even better, can you export the report and attach it?
2. Do you really want to sum the percentages in the other columns or would it make more sense to do the division on the total values in the EAC column?
Posted : April 1, 2019 9:11 pm
Tim,
I do need the percentages in each column since I am using this to project gross margin and profit per period, however the EAC column should calculate based on the amount in that specific column.  In looking at the % of Sales Annual Total   thread (which I found after posting here) I thought I was getting closer to making that happen with trying to work with the row sets.  The first solution you posed seemed to work except I have two percentages to calculate in the column so I tried the other solution mentioned but I couldn't get it to work.
Posted : April 2, 2019 12:34 pm