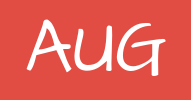 Business Event not triggering
I had set up a business event based on a generic inquiry filtered to show only shipments where the ship-to phone number is blank. The business event was set to run for New Record Inserted and would then run an import scenario to add our company's phone number to this field (this is to avoid issues with creating labels through the Fed-Ex integration where that is a required field). This was working well for the past couple months but then suddenly about a week ago it stopped triggering the events when new shipments are created. In checking the shipments are showing on the generic inquiry results still it just isn't triggering the event for some reason. Has anyone else run into any similar issues of events not triggering correctly?
Posted : May 6, 2019 1:54 am
The business events that are triggered on a record change are very temperamental and don't always work.  If you are using 2018 R2 make sure you are on the latest build because Acumatica has been working to fix some of the issues.  For some of our clients I have used the run on schedule to get the process to work consistently.  Unfortunately, using the run on schedule usually requires an import scenario to also update some sort of flag to make sure emails aren't sent over and over.
Thanks,
Kurt
Posted : May 6, 2019 8:57 am
Hey Kurt,
Thanks for the reply, nice to know I'm not the only one having issues. It was odd as it was working fine then suddenly stopped triggering. It has been working without issue being on a schedule (though this is less convenient as not all shipments are created at the same time of day so random ones created in the middle of the day aren't getting the automatic update which adds a step for our warehouse team) and in this case there is no worry about duplicate updates.
Posted : May 6, 2019 6:37 pm
Brett,
We haven't upgraded or put any new clients on 2019 R1 yet so I'm not sure if it runs any better.  I would recommend searching the known issues section on the Acumatica portal.   https://portal.acumatica.com/release-notes/known-issues/   There are a couple issues regarding business events that are fixed in certain versions and some that have workarounds.  Maybe one of them applies to you and you can figure out a way to work around the issue.
Good luck.
Kurt
Posted : May 25, 2019 7:31 am