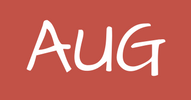 Click here for an overview of AUG, An Acumatica User Group, including a Creating a Free Account and a Word From the Lawyers
Changing "Reasons" and "Severity" dropdown in Cases
Hi! Does anyone know how to change the dropdown options for Reason and Severity in Cases? 
Posted : March 22, 2019 5:52 pm
Ronita, you will have to go through Automation Steps in the Customization Work Center. Once in, select cases as the screen id. You will have to define the values available within each status of a case. You define the possible value for each status on the Fields tab.
See the below screenshot to help guide you.
Posted : March 24, 2019 5:41 pm