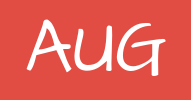 3. Actionable Generic Inquiries & Dashboards - Summit 2019 Session Examples
This post shows you how to create one of the examples from my presentation at Acumatica Summit 2019 in Houston, entitled C103: Getting Actionable Information with Self-Service Reports & Dashboards (click here for all of the examples).
In this Example #3, an important feature of Generic Inquiries and Dashboards in Acumatica is that they are real-time. This allows them to be actionable.
I find that a Scorecard KPI Widget on a Dashboard is especially useful for this.
Maybe the Receiving Clerk wants an idea of how many Purchase Order Lines are expected to be received by tomorrow.
First, you need to create a Purchase Orders Lines Generic Inquiry. This is something that Query Quarry (click here) can help with.
Then you can put a Dashboard Widget on top of it.
1. Here are screenshots of how I created my Generic Inquiry. My Site Map Location value is Hidden -> Hidden Generic Inquiries. Also, this is the formula in that last screenshot:
=[POLine.OrderNbr]+'-'+CStr([POLine.SortOrder])
2. Now we can create a new Scorecard KPI Dashboard Widget:
3. Set the Inquiry Screen to Hidden -> Hidden Generic Inquiries -> Purchase Order Lines, the Aggregate Function to Count, the Normal Color to Gray, the Warning Color to Gray, the Alarm Color to Gray, and the Caption to PO Lines Promised on or before Tomorrow, then click the FILTER SETTINGS button to apply an on-the-fly filter:
4. Here are the Filter Settings that I used. Pay special attention to the Brackets and Operator columns:
5. Now we have an actionable Widget on our Dashboard telling us that there are 3 Purchase Order Lines expected on or before tomorrow.
6. This is not just an informative Widget, it's a Widget that the Receiving Clerk will take action on. The Receiving Clerk can click on the Widget in the screenshot above to drilldown and they will be able to see all of the Purchase Order Lines that are expected to be received on or before tomorrow:
7. Lastly, note that the reason for the PO-Line column in our Generic Inquiry (that we created with a formula) is because the Aggregate Function value of Count in the Scorecard KPI Widget Properties is actually a Distinct Count of the values in the column, not a Count of the rows. If we had set the Field to Aggregate to Order Nbr. instead of PO-Line, then the Scorecard KPI would say 1 rather than 3 because there is only one Order Nbr. (PO000822) in the screenshot above. We needed to set the PO-Line column to a unique value.
Want to join the conversation? Feel free to add a Post below to this Topic to continue the conversation.
Posted : January 28, 2019 7:56 am