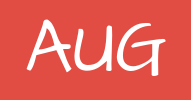 Error: An item with the same key has already been added
Am building a sales opportunity analysis dashboard. I have several widgets derived from the same Generic Inquiry but with different filters. I tried adding a sales funnel widget but get the above error.  Any ideas?
I've attached the XML for the GI.
Here is the definition of the filter I am using
I thought it might be caused by using the same GI with the same filter in two separate widgets so I created a second filter defined the same way with a different name but that didn't work. 
Everything looks good to me so whatever the issue, I'm missing it. 
Posted : April 14, 2018 5:58 pm
I was able to add three widgets based on that Generic Inquiry. The First Widget is unfiltered. The Second and Third Widgets are using the same shared filter.
One thing I did notice is that when I imported the Generic Inquiry, it didn't have a Site Map entry (I had to add that). I'm pretty sure that the Site Map entry should come along with the import. Are you sure that the Generic Inquiry that you exported had a Site Map entry?
Posted : April 15, 2018 11:33 pm
Hmmm, so I guess that's not the issue. Are you getting your error when you click OK in your first screenshot at the top of this thread? Or does the error message happen when the widget actually runs? I'm trying to figure out what "item" the error message is talking about.
Posted : April 16, 2018 4:10 pm