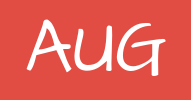 Customer Ship Via
When inputting a Sales Order, on the shipping settings (Ship Via) when you choose Fedex – the Account # populates below.  Additionally – it allows you a drop down with all the account numbers for Fedex on the Locations tab at the Customer level.  However when you choose DHL – no account is populated.  When you go to the Customer Account where you can see that DHL is not set up in the delivery settings but is set up at the Location level. Does it do this with DHL because out of the box Acumatica only uses Fedex and UPS?
Posted : April 3, 2019 9:25 am
I didn't realize you could even store a DHL account on the Customer Location. Can you include a screenshot?
Posted : April 6, 2019 7:47 pm