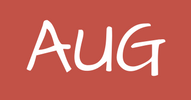 Click here for an overview of AUG, An Acumatica User Group, including a Creating a Free Account and a Word From the Lawyers
PO Receipt - Last Vendor Price
Hi,
How do I get last vendor price to update? I may have missed this the whole time while using Acumatica. If a price is changed (+/-) on the PO receipt screen PO302000 during a receipt shouldn't the last vendor price update? The last cost seems to update, but when making a new PO the last vendor price is used, not the last cost?
Could someone explain this, am i missing a setting? Do i have to make a new Vendor Price every time a price is changed?
Thank you
Posted : November 7, 2018 5:30 pm
You need to check AP Preferences for when Last Price is updated.
Price and Cost are very different things. 🙂
Posted : November 7, 2018 6:18 pm
There it is, thank you. I guess vendor price and cost should be different when utilizing landed cost.
Posted : November 8, 2018 8:49 am