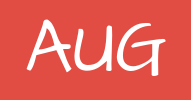 Update inventory value with debit adjustment
Hi
Anyone that have any good ideas on how you would solve this situation?
1. In Purchase Orders Preferences(PO101000), in the Purhase Price Variance Allocation, the option is set to Inventory Account
2. We create a Purchase Order for a vendor for 1 pieces of a stock item at a unit cost of 50,-
3. We create the Purchase Receipt for the order(still unit cost is 50,-)
4. We receive a Bill from the vendor and connect it to the purchase receipt, but the the unit cost is now 80,-, so we set that on the bill. When releasing the bill, a inventory adjustment will be created to update the cost of the item in inventory, so that it is now 80(instead of 50).
5. We notice afterwards that the unit cost on the bill was incorrect, so the vendor sends a debit adjustment for 30,-
How can I connect this debit adjustment to the inventory, so that the inventory value of the item is adjusted down to 50? I cannot add the stock item the debit adjustment as I do not have a purchase return to connect to(we are not returning anything, quantity of the item in the warehouse is OK. It is just the cost/value of the item we want to adjust).
Any ideas on how to do this?
Posted : May 13, 2019 4:57 am