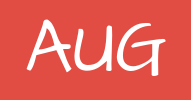 Automated ARM reporting
I don't have a question, I wanted to share a recent scenario I worked with. I automated emailed ARM reports by means of various report templates.
The customer requested to have ARM reports emailed to various non-users at certain intervals. They didn't want them to use the system, just to see reports the system would kick out and not have to manually create and email them. Is this another instance of the dirty secret of BI tools (that they are basically just used to export to Excel)? Perhaps, although automating this reporting was a step forward for them.
A few elements that went into this setup included:
-System email address
-Automation schedules & conditions 
-Editing the Site Map to rename the ARM report with an .rpx extension to appease an error message
It's fairly basic now that I write it out, but I enjoyed how the different pieces came together. Now a number of end-users can get reports emailed at a regular interval according to their template.
Happy Friday!
Posted : February 15, 2019 2:27 pm
Thanks for sharing Daniel, especially the part about renaming to an .rpx extension. Very interesting.
Posted : February 23, 2019 3:41 pm