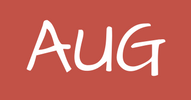 Click here for an overview of AUG, An Acumatica User Group, including a Creating a Free Account and a Word From the Lawyers
Change Account Class
Hello! I want to change the account class for a GL account from one that it's been on for a while, to a newly-created class. Is this possible? I seem to be having some trouble, and I don't see anything about this under the account class entry at help.acumatica.com -- I go to the COA, locate the account, select it and switch to form view, change the account class, save, and it doesn't retain my change. :(((
Any suggestions?
Posted : July 2, 2018 4:01 pm
Are you new and old classes of the same type? For example, are they both expenses or liabilities?  Changing from a balance sheet type of class to an income statement type of class would cause accounting issues and should not be allowed. I'm not even sure if you can change between asset and liability or revenue and expense.
Posted : July 2, 2018 4:13 pm
If you go to the Chart Of Accounts (GL202500) screen, it won't allow you to change the Type column, but you can change the Account Class column as long as the Account Class has the same Type.
No need to use form view, you can change it right there in the grid. Maybe try moving off of the line before saving if you are having trouble getting it to stick.
Posted : July 4, 2018 4:07 pm
Previously we had two different user basically doing this with no luck, and it works now. Thanks!
Posted : July 5, 2018 2:57 pm