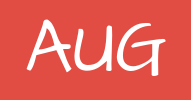 Changing a Field After Release, Reclass Options Unavailable
Good day AU's,
I'm attempting to update records after releasing a Bill, (updating tax classification from Non-Taxable to Taxable)It seems I'm not able to reclass the batch. Would anyone happen know of an option/workaround to updating fields after release?
The bill was matched against a Purchase Order and was Paid. 
I was thinking about the following:
1. Reverse the Payment
2. Debit Adjust the Invoice
3. Return the Receipt
4. Update the Purchase Order to reflect the needed change and post invoice.
Any options other than the above? 
Posted : March 22, 2019 11:00 am
You could also do a Debit Memo for the reversal, then a Credit Memo (or another Bill) with the correction. Then just apply the two documents together. Would that work for you?
Posted : March 30, 2019 11:56 am