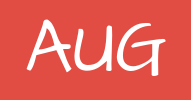 Changing Vendor Class for all Vendors
If you have run into a situation where you need to change the vendor class for all vendors, you can do this easily with an Import Scenario that imports updated vendor classes from an Excel file. There is just one trick.
Let's say you have an Excel file with two columns: Vendor and Vendor Class that you are importing from.
So you think, "hey, easy, I'll just create an Import Scenario that looks like this":
But then you get the following error when you run it:
Please confirm if you want to update current Vendor settings with the Vendor Class defaults. Original settings will be preserved otherwise.
The reason for this error can be seen when you change the Vendor Class field in the regular Vendors (AP303000) screen. When you change it, this box pops up:
This is why you get an error with the Import Scenario. Since an Import Scenario passes through the same logic as if you were typing the information into the screen, it needs a way to respond to this popup box.
Basically, you just need to add a <Dialog Answer> line to your Import Scenario. The only funny thing is that you have to add the line with your answer before the field that causes the popup to appear. You would think that it should come after, but for some reason it doesn't. Product Developer Evangelist extraordinaire Ruslan explained to me once why, but it didn't make since to me because I'm not a C# developer.
Anyways, just make your Import Scenario look like this and you should be fine (replace ='No' with ='Yes' if you want to respond YES to the popup):
Posted : April 19, 2018 9:56 pm