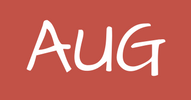 Click here for an overview of AUG, An Acumatica User Group, including a Creating a Free Account and a Word From the Lawyers
Creating Customer ID and changing part number
HI gojok,
Yes, you could do this. You would create 4 separate segments in the Segmented Keys screen and only check the Auto Number column for the number segment like this:
You could also check the Validate column for the other segments so you could only enter from a list of approved values which you would define in the Segment Values screen.
You might also want to change the Separator column from - to /
Then, you have to put something in the Numbering ID field and then define how it will behave in the Numbering Sequences screen. Mine looks like this:
Note though that in the Segmented Keys screen, the Segments, the Length column, and the Separator column are all actually defined for Segmented Key ID BIZACCT (not CUSTOMER) which is used by Customers, Vendors, and Employees. So whatever changes you make will affect Customers, Vendors, and Employees which is really annoying.
Posted : October 31, 2017 3:19 pm
Hi Mr Tim,
Ok noted. I will advise user accordingly. 
Happy New Year. 
Posted : January 1, 2019 10:35 pm