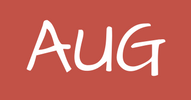 Click here for an overview of AUG, An Acumatica User Group, including a Creating a Free Account and a Word From the Lawyers
Error When Deleting Payment Method
When I try to delete a Payment Method using the Trash Can icon on the Payment Methods (CA204000) screen, I get this error message:
Must declare the scalar variable "@P1".
It's a weird error message, but I was able to get around it by unchecking the Active checkbox, saving, then clicking the Trash Can icon again. That allowed me to delete the Payment Method.
Just thought I'd share in case anyone else runs into the same error message.
Posted : July 9, 2018 1:43 pm