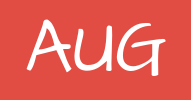 Pay an AP bill with a Credit Card
We want to pay an existing bill with a credit card.  
Example:  The bill is to Office Depot for $100.00  The original posting, Credit AP account 2000 and debit office supplies account 8500.  An open bill for Office Depot is now in the accounts payable.  We want to pay that bill with AMEX, we want the Office depot bill to show zero balance and paid.    The transaction should be AP 2000 debit, AMEX AP account 2010 credit for $100.00.   The result should be a  $100 bill open in the vendor AMEX account.  Later when we pay the AMEX account, debit 2010 and credit the cash account being use.
Is there a way in Acumatica to set this up so that the transfer of the AP goes from Office depot to AMEX without having to do two transactions?  In the payment methods, I see no way of setting this up for AP transactions.
Posted : March 20, 2019 3:13 pm
@Alfred, we often recommend our customers set their company-managed credit cards up as cash accounts in the cash management module. This allows you to pay the vendor with a pseudo check (one that doesn't require printing) that would relieve the balance for the vendor, reduce the balance of AP on the GL, and increment the balance owed on the credit card.
If you want to take is take it a step further, set the credit card account in cash management to require reconciliation. This allows you to reconcile the credit card balance on the GL with the statement. Your accounting staff most likely reconciles the statement anyway so why not use Acumatica to help you with the process. 
You don't have to enter every expense incurred on the card as a bill in AP. You can book GL entries or process Quick Checks in AP to record your purchases. (Don't forget, there is an applet to record quick checks on the Acumatica mobile app.
When you pay your credit card statement each month, enter a bill where the line distribution goes to the credit card account on the GL and Acumatica will automatically reduce the liability on the GL and record reconciling entries to both the cash account from which the check was written and the credit card cash account tracking the balance.
Some folks have a challenge getting their arms around this but essentially, a credit card is equivalent to a checking account with an impressed balance. Only, in this case, the balance is $0. Every check you write on it is an overdraft.
Cheers!
Posted : March 20, 2019 4:56 pm
Shawn that's a great idea, thanks for sharing this -- I also did not think of this, but it makes sense.
Posted : March 25, 2019 3:37 pm