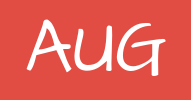 quickbooks to acumatica
Hi Sam,
When coming off of another ERP product, there tends to be more fields that you have to find a home for. But with Quickbooks, the data should be pretty straightforward.
I've taken customers off of Quickbooks and the main thing that I've seen with some is that they have to make sure to number their Chart of Accounts.
My only caution is that when I see something like "all information", make sure that you have fully defined what that means.
Posted : April 19, 2018 9:39 pm