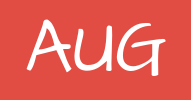 Taxes being turned on
Taxes are going to be turned on due to the whole Wayfair vs. SD court ruling. 
Taxes in Vertex will be activated 30 states soon. Given the way in which this company takes orders they currently have orders with ship dates going into this Fall. Every time an affected order is touched after the date, add to order, edit order, a kit is created, etc. the order will go out of balance and ask them to collect the full tax amount. 
However, they do NOT want to go back to the customers to collect tax on these orders. What do you recommend for isolating these orders and ensuring they flow smoothly through our system?
Does anyone agree that an import scenario could be created for this and turn the tax off for those orders? Or are there any other thoughts on how this could be done?
Posted : May 15, 2019 1:51 pm