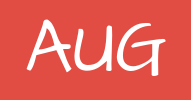 1. Displaying Record Created Date/Time - Summit 2019 Session Examples
This post shows you how to create one of the examples from my presentation at Acumatica Summit 2019 in Houston, entitled C103: Getting Actionable Information with Self-Service Reports & Dashboards (click here for all of the examples).
In this Example #1, let's say you want to look at a list of Purchase Receipts to see both the Date and Time that they were created.
When you look at the regular Purchase Receipts (PO3020PL) inquiry screen in Acumatica, you can see the Created On Date, but not the Time.
What if you want to add the Time to the Created On field? There is a trick.
1. Go to CUSTOMIZATION -> Edit Generic Inquiry in the upper right-hand corner to edit the Generic Inquiry.
2. Add PX.Objects.CR.CRCase to the TABLES tab. The reason for this is that the POReceipt.CreatedDateTime Data Access Class in Acumatica is set to only display the Date, but the CRCase.CreatedDateTime Data Access Class is set to display both the Date and the Time.
3. Set the Schema Field column for the Created On field to CRCase.CreatedDateTime. The Schema Field column is only used for formatting/display purposes. We still want to show the POReceipt.CreatedDateTime value, but use the Data Access Class display format of CRCase.CreatedDateTime.
4. Now when we look at the Purchase Receipts (PO3020PL) inquiry screen in Acumatica we can see both the Date and Time displayed in the Created On field:
Want to join the conversation? Feel free to add a Post below to this Topic to continue the conversation.
Posted : January 28, 2019 7:55 am