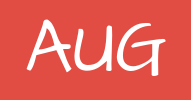 AR Aged Past Due Inquiry
I am currently working on a generic inquiry that pulls the AR aging past due in Acumatica; however, when I try to match the numbers with the AR Aging Past Due report in Acumatica the numbers do not match. I thought it may be a conditions issue in the GI, but I can not quite understand how it is getting the wrong numbers or how to fix it. I need to get the current balance for each customer. Some of the customers are right and the others are wrong. I know that the data I need comes from a temporary DAC in Acumatica, but I didn't know if there was another way besides using the prebuilt inquiry in the Acunaitca Demo company. I need it to take the =credit limit - (unreleased + remaining credit limit)-open orders balance, but I can not find any way to do that.
Any Idea?
We are trying to use the inquiry for AR Past Due dashboard within our Acumatica instance.
Posted : February 13, 2019 3:07 pm
Thanks, Royce I gave that a try already and still didn't get the same number in the current balance column. The other columns are the same. That is why I thought it was a sorting issue or the formula used in the results grid. 
This is the formula in the results grid for the current balance. 
=IIf( DateDiff( 'd', [ARInvoice.DueDate], Today() )<1 , IIf( [ARInvoice.DocType]='CRM', -[ARInvoice.DocBal], [ARInvoice.DocBal] ), 0)
Posted : February 13, 2019 4:16 pm
Probably a join issue then if the result doesn't match. If you have aggregations in the query, turn them off and make sure no duplicate data or data missing.
Posted : February 13, 2019 4:34 pm
Maybe you can reconcile one customer at a time to find the specific customers that don't match. Then you'd have some concrete differences to investigate.
Posted : February 22, 2019 11:36 pm