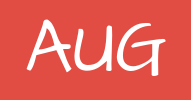 Creating a Simple Condition From Data Field GI - Syntax
Posted : March 21, 2019 1:26 pm
You need to give Acumatica a complete reference to the column you want to work with. The proper syntax for the field you seem to be referencing would be [POTaxTran.CurryTaxableAmt]*.0675. 
Here are some tips to consider as well:
Use the calculation editor provided by Acumatica to help ensure your syntax is correct. To access, click on the pencil when the focus is on the data field cell.
Within the editor, you can click on 'Fields' to get a list of every column available in your GI based on the DAC's included on the Tables tab.
In the schema field column, reference a field that is formatted the way you want your answer to be formatted
Be sure to enter a column description in the caption column to better describe your data.
I hope this helps get you started.
Cheers.
Posted : March 21, 2019 1:28 pm
Thank you greatly. I was able to create the field with your tips 🙂
Posted : March 22, 2019 11:03 am