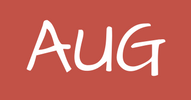 Click here for an overview of AUG, An Acumatica User Group, including a Creating a Free Account and a Word From the Lawyers
Easily Creating an Acumatica Generic Inquiry from an Acumatica Screen
Here are two pretty cool Acumatica concept customizations that were done to show how you can easily create an Acumatica Generic Inquiry from a Screen, including (and this is the important part) automatic detection of the joins.
Vladimir Panchenko posted these videos to the following feedback idea:
https://feedback.acumatica.com/ideas/ACU-I-1959
It looks like the videos were created for an internal Acumatica Hackathon event. I reposted the videos to YouTube:
Both of these are great ideas for how to easily create Generic Inquiries from Screens in Acumatica. I hope that someday we see something like this make it into the Acumatica product.
The most exciting part in the second video for me is the SUGGEST buttons which automatically populate the Relations tab, the most difficult tab for people when creating Generic Inquiries.
These SUGGEST buttons would go a long way (in my opinion) towards fulfilling this Feedback Idea:
https://feedback.acumatica.com/ideas/ACU-I-639
Posted : March 8, 2019 2:55 pm