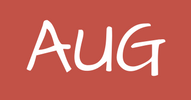 Click here for an overview of AUG, An Acumatica User Group, including a Creating a Free Account and a Word From the Lawyers
Generic Inquiry - Sorting if files are attached
Hi All,
I'm trying to pull the attachment name into the PO GI (PO3010PL).
I found attachments in this table - PX.SM.UploadFileWithIDSelector - which has a convenient NoteID field.
However, this NoteID field is not the same as the NoteID used in PX.Objects.PO.POOrder.
Any ideas on how to join?
Thanks,
Matt
Posted : November 8, 2018 3:55 pm
If you're looking to join to PX.SM.UploadFileWithIDSelector, I think you should be using FileID and not NoteID. NoteID should be for attaching Notes to File Attachments (hence the Note Icon when you access the File Maintenance screen).
Also, as multiple files can be attached to source documents, there must be another table linking the source documents to the records in PX.SM.UploadFileWithIDSelector
Posted : November 8, 2018 5:37 pm
Hi Royce,
Thanks for the follow up. The only field that looks like a mapping key in PX.SM.UploadFileWithIDSelector is UploadFileWithIDSelector_NoteID. I don't see anything called FileID and in PX.Objects.PO.POOrder, there is only noteID for mapping.
We're in 17R2 if that matters. 
The only other way I can see the system linking these if not through the UploadFileWithIDSelector_NoteID field, is the file field which looks like this -
"Purchase Orders (RO S1810024)\Ebay Invoice.pdf"
Are there any good ways to tie these in to a GI for purchase orders?
Thanks!
-Matt
Posted : November 9, 2018 10:24 am
Try joining from PX.Objects.PO.POOrder to PX.Data.NoteDoc on POOrder.NoteID=NoteDoc.NoteID.
Then join from PX.Data.NoteDoc to PX.SM.UploadFile on NoteDoc.FileID=UploadFile.FileID.
The file name should be in UploadFile.Name. You can use a formula if you only want the stuff after the \
Posted : November 11, 2018 11:29 am