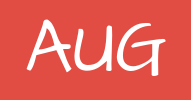 [Solved]

GI to show percentage of Out Of Stock
I am working on a GI we created called Out of Stock. What the GI does is that it checks the schema filed: INSiteStatus.QtyAvail with a formula(=1-IIf([INSiteStatus.QtyAvail]-[INSiteStatus.QtySOBackOrdered]-[INSiteStatus.QtySOBooked]<=0,0,1) and SUM's it. The next field SUM's the INSiteStatus.QtyPOOrders and puts a "1" if something exists. Both of these fields or variables can change every day. We are not sure how to get a percentage out of it. We tried it in the GI itself and on a dashboard with a scorecard and trend card. I have attached some images showing the GI and what we are looking for. I have attached the export of the GI as well. 
Thanks, 
What we need either in a dashboard or in a GI. 
This topic was modified 4 months ago by
Casey Hope
Posted : March 4, 2019 4:25 pm
Royce, 
Thank you. That is kind of what were thinking; however, I thought someone may have an idea. I have used power BI before for certain things that cannot be done in Acumatica. 
Posted : March 5, 2019 8:49 am
BTW, you may want to take a closer read of this for your next post:  https://www.timrodman.com/embed-image-multiple-images-post/
You managed to link your images to imgur rather than embedding them inline. Make sure you use "Copy image address" when you right-click the pasted image on imgur. Then you can just paste that link in your post and it renders as an image. If you copy it too early (before finished uploading), you will see a URL instead of an image.
Posted : March 5, 2019 4:25 pm
Have you tried using an Acumatica Pivot Table for the totals?
Posted : March 14, 2019 12:42 am