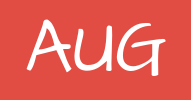 Having trouble getting @MyGroups to work in GI Filters
Haven't tried it. Are you expecting Is In to provide additional functionality above and beyond Equals?
Posted : June 1, 2019 2:13 pm
Yes, "Is In" is designed to be utilized with the @ workgroup functions.    I have opened a Case with Acumatica and they have been able to reproduce the issue.
Thanks,
Brett
Posted : June 3, 2019 12:41 pm