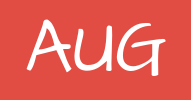 Inventory excluding some back-order
Hi All,
I'm struggling to understand why some of my products are not showing up in my report. I want to see the stock available from 2 sites and that works without any issue:
As soon as I link my report to SOLine and SOOrder, many of my products are filtered out and I see lots of duplicated lines. I want to know how many back-order I have from a specific branch and deduct the quantity from the quantoty available from my MFG siteID (warehouse):
Thanks for you help 🙂
My XML: https://drive.google.com/file/d/18Q3Hejbparvovt4geccsTNt4wy2Z1Hk6/view?usp=sharing
Posted : February 19, 2019 1:32 am
When you join to SOLine, are you using an Inner join? That would explain why you are missing some products. An Inner join will now only return products that exist on a Sales Order Line.
As for duplicates, you now get a line for each Product for every Sales Order Line that the Product exists on.
Posted : February 24, 2019 12:10 am