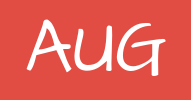 [Solved]

Production Order Comp. Qty. Avail.
Hi Tim,
I'm trying to make a custom GI so we can see quantity available for each item on a production order in a given warehouse.
I'm almost there, I can show quantity grouped by item for all warehouses, but when I try to run this If statement, I keep getting 0.
=IIf( [INLocation.SiteID]='001', [INLotSerialStatus.QtyAvail],0)
I made a stripped down GI that just uses INLocation.SiteID and INLotSerialStatus.QtyAvail and I've attached the GI below. Thanks!
-Matt
[
Posted : March 14, 2019 3:12 pm
Hi Tim,
Turns out this was because I did not join to INSite.
Thanks,
Matt
Posted : March 18, 2019 6:37 pm