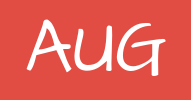 Pulling Revenue Year to Date (YTD) figures from GLHistory for Dashboard Scorecard
Looking to see if anyone out there has written a Generic Inquiry on pulling Year to Date figures from GLHistory for Dashboard.  My problem is as follows.  Say for instance I am running Generic Inquiry against GL history pulling for 2019 on or before 4/30/19.   I'm finding I need to pull the MAX dated records per GL Account for 2019.  Just having difficulty with the grouping and formula for pulling correct figure.  
I have attached the below example showing that I only need the records Highlighted in Yellow for example to derive the YTD Balance.   The trick is ignoring previous period records in 2019 BUT incorporating the records for SubAccounts that may have only posted to prior periods and not current period.   Any help is much appreciated.  
Just a note that 6-2019 is fiscal April
This topic was modified 2 months ago 2 times by
Greg Polsky
Posted : April 8, 2019 3:41 pm
Take a look at these joins in the Trial Balance Summary (GL632000) report. I think you could do something similar in your Generic Inquiry.
Posted : April 25, 2019 11:57 pm
Forgot to follow up with this.  I determined the key was adding the GLHistoryByPeriod table to query using the LastActivityPeriod within this query for the join. 
Here are the following screen capture with added table and Join.   Thanks Tim!  I think the Trial Balance is doing something similar.
Posted : April 26, 2019 5:33 pm