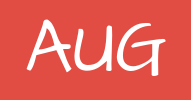 Restrict Export to Excel
A Generic Inquiry in Acumatica might contain sensitive information, like a customer list.
So you might want to restrict someone's ability to export a Generic Inquiry to Excel.
There is a way to do this, but it's on a per Generic Inquiry basis.
Let's take this Generic Inquiry for example. Notice that I have the ability to export to Excel.
If I want to remove that permission, then I can go to the Access Rights by Role (SM201025) screen, find the Generic Inquiry on the Site Map menu, drill into the Generic Inquiry to the Generic Inquiry Result area, and set Access Rights on Export to Revoked like this:
Once I do that, I no longer have the ability to export to Excel. The icon is still there, but it's disabled:
Posted : December 12, 2018 10:16 am