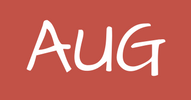 Click here for an overview of AUG, An Acumatica User Group, including a Creating a Free Account and a Word From the Lawyers
Create shipment for sales order in import scenario
Hi
Have anyone created or have any idea on how to create a import scenario where the scenario would create shipment for the sales order(Actions - Create shipment) and save the shipment?
The Excel file would contain one column with the sales orders order number. In the Import scenario definitions there is the action 'Create shipment', but I do not get the scenario to create the shipments for the orders(get a error message).
Posted : April 4, 2019 6:47 am
You need to include the Dialog Answer "OK" in order to create it. Since normally in the sales order when you click Create Shipment it opens a new dialog box to set the warehouse and shipment date and then you click OK to create the shipment you need to set the same action within your import. If you do not need to edit the shipment date or warehouse location then you can just set the system to say "OK" and nothing else. You can also map in a specific date or warehouse as part of your import if you want.
Below is an example of the import steps to include to create this. Note that you add the Dialog Answer before the action which I find somewhat counterintuitive but that's how it works. If you are updating the shipment date or warehouse you would add those import steps above the OK dialog answer step.
Posted : April 4, 2019 7:12 pm
Hi
Thanks for the reply, that is how I have it setup, but still do not get it to work.
This is the data provider, it just contains the sales order numbers
Here are the sales orders in status Open(both contain one line with item that can be shipped)
This is how the import scenario is built
When doing the import I get this error
The weird thing is that eventhough I get the error, for the first SO a shipment has been created and saved
Posted : April 9, 2019 2:32 am
Now that I'm thinking back I realized that I had the same issue with an error message, but it did not seem to actually impact the import. I had forgotten about this as our company no longer uses the import scenario to create shipments. We had been using it when we first went live to copy over data from our old ERP system where we wanted to mass create shipments but have the shipment dates automatically set to match the data from the old system.
My solution was to just set the options to uncheck the Break on Error option on the Details tab of the Import by Scenario screen. The records would then come up with an error message but the system would continue to import all records and the error did not have any impact.
Sorry I don't have a more thorough explanation of the error or a way to fix it entirely.
Posted : April 15, 2019 12:05 am