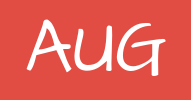 Import Scenario For Re-opening and Saving
I am working on an import scenario that will re-open a Sales Order that is order type RC and already completed that will change the status in the selector box from open to "completed" as well. I tried to accomplish this using mass updates on GI and posted a topic about and got an answer that was a solution to that problem, but I figured I would give this a try. When you manually re-open the Sales Order and Save it will change the status in the order number selector to complete. I was wondering if there was a way to do this in an import scenario. I have attached several images displaying the scenario itself along with the error I get.
Thanks, 
Posted : February 15, 2019 4:41 pm
Fundamental rule of GI - you can't modify fields that are inaccessible in the UI. In other words, you can't change the Status. You would need to find the steps needed for the Sales Order status to change back to Open, if that is even possible (I am not familiar with RC Sales Orders as we don't use them).
Posted : February 17, 2019 4:10 pm