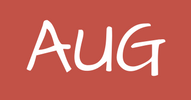 Click here for an overview of AUG, An Acumatica User Group, including a Creating a Free Account and a Word From the Lawyers
Notes on Import Scenarios should be separate from Data Provider
This just seems like laziness to me why it was setup like this. If you didn't notice, Notes added to an Import Scenario are actually added to the Data Provider.
Therefore Import Scenarios that share data providers get the same notes! This is really annoying if you use Notes for version control as I do. 
Please vote if you agree!
Posted : November 7, 2018 6:10 pm