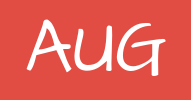 Update Existing Vendor Import
I am trying to change vendor defaults on the stock items screen per item. Some of our items do not have a default vendor; however, they do have mulitple vendors. I tried to create an import scenario to accomplish this, but I keep getting an error. 
Error: Updating 'Inventory Item Vendor Details' record raised at least one error. Please review the errors. Error: 'Purchase Unit' cannot be empty.
I just want to be able to give the vendors attached to items a default status because of having multiple vendors. 
Posted : May 7, 2019 11:57 am