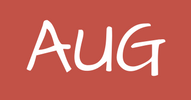 Click here for an overview of AUG, An Acumatica User Group, including a Creating a Free Account and a Word From the Lawyers
Error for certain users when refreshing data in Excel
Hello.  I have and Excel workbook that is connected via OData feed to Acumatica.  I have no problem refreshing the data as needed and have others that are able to refresh the data, however I have a few users that get the following message when refreshing. I've tried to change the authentication settings to no avail. I don't think it's security because I've had them log in with credentials I know work on my machine but then do not on theirs. We are on the same version of Excel and the same security rights in Acumatica.  I've checked the URL they have entered and it all matches.  Any thoughts? Error below:
[Expression.Error] 'implementation' isn't a valid OData.Feed option.  Valid options are:
ApiKeyName, Concurrent, EnableBatch, ExcludedFromCacheKey, FunctionOverloads, Headers, IncludeAnnotations, IncludeMetadataAnnotations, MaxUriLength, MoreColumns, ODataVersion, Query, Timeout
Thank you!
Posted : December 28, 2018 3:42 pm
Never experienced this myself, but could you try these?
Option 1
1. Go to the DATA tab in Excel and click on the Connections icon. 
2. Find the connected query(ies) that are having the error
3. Click on the Properties button to the right. 
4. Under the first section called "Refresh control", check the box labeled "Refresh data when opening the file"
Option 2 - On premise only
Make sure the account you're using has at least SQL read permissions, otherwise this error will be thrown.
Posted : January 4, 2019 1:28 am
Sure seems like an Excel version issue and not an Acumatica security issue.
Can you include a screenshot from both computers (your computer which is working and the other computer which is not) of the File -> Account -> About Excel area? It should look something like this:
Posted : January 7, 2019 2:32 pm
Thanks guys. I tried option 1 to no avail, going to try option 2.  Here are the version screenshots.  What is weird is if the one that doesn't works creates the spreadsheet, gets data, saves and sends to me, I can edit and refresh without problems. They are then able to refresh the data without an issue. Only happens when I create the spreadsheet adding the OData feed.  
I just started reading about CORS. That may have nothing to do with it, but I'm left stumped.
Posted : January 9, 2019 12:47 pm
So it looks like two Excel versions:
Microsoft Excel 2016 MSO (16.0.9126.2336) 32-bit
Microsoft Excel for Office 365 MSO (16.0.10730.20102) 32-bit
Which one is having the problem?
Also, are you loading the data into the Excel Data Model? Or directly into a Worksheet?
Posted : January 15, 2019 9:12 pm
Hi Tim! Finally picking back up on this... The 2016 MSO is the version that cannot refresh the data.  I am loading it into the data model. I believe doing it correctly- going to get data/othersources/odata feed.  Then entering the Acumatica url/odata.  
The client which is the one that is unable to refresh is able to follow the exact same steps, send to me, then I format the info as needed, sent it back to the client and they are all able to refresh as needed or when opening. It's only when I create it to start.  Odd.
Posted : February 13, 2019 12:10 pm