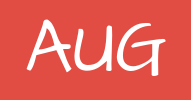 Account Groups and GL Accounts
The Account Groups (PM201000) screen is where you define what GL Accounts can be used on a Project.
Let's say that you have the following GL Accounts defined on the TRAVEL Account Group:
But then, for whatever reason, you decide that you want to add the 63100 GL Account to the UNBILLED Account Group.
If you do that, you will get a warning (not an error) telling you:
"This account is already added to the 'TRAVEL' account group. By clicking Save, you will move the account to the currently selected account group."
The reason for this is that each GL Account can only exist in one Account Group (not multiple Account Groups).
If you get this warning, you can click save, but just be aware that you'll be moving the GL Account to a new Account Group.
Posted : March 1, 2019 11:31 pm