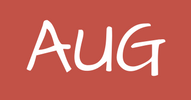 Click here for an overview of AUG, An Acumatica User Group, including a Creating a Free Account and a Word From the Lawyers
Adding Page Breaks
Hi @mmaxwell,
Hopefully you have a Group section in your report. If so, there is a PageBreak option that you can use. I would set it to Before.
Posted : April 11, 2018 10:27 pm
Thanks Tim
Just tried that and it does not seem t have any effect. After adding the Before option (I also tried After and Before & After) and content after the Group Section is just pushed further down the same page with no apparent page break happening.  .See the attached screenshot
Michael
Posted : April 11, 2018 11:19 pm
Thanks Tim
I have attached the .rpx file.
Michael
Posted : April 15, 2018 9:07 pm
I think the problem might be that you have your Conditional of Sale in the pageFooterSection1 area which causes it to print on every page.
If you move it to the reportFooterSection1 area, then it should only print at the end of the report.
I set your pageFooterSection1 area to not be visible. Then I added the following really light reportFooterSection1 area:
It seemed to do what you are looking for:
Posted : April 15, 2018 11:33 pm