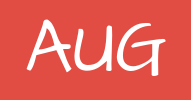 How to get hyperlink to external web site to open on new window
I want to pass the UPS tracking number to UPS web site and it works (example below) but it opens it up in the same browser tab when you click on the link in the report preview.  How do I get it to open in new window?  Opening in the same window completely messes up and the user cannot return to Acumatica
='http://wwwapps.ups.com/WebTracking/track?track=yes&trackNums='+[SOPackageDetail.TrackNumber]
The useless S130 manual says to use _blank in the Target field of the field properties but that does not work (2018R2 RD).
Posted : December 13, 2018 10:30 am
It needs to be "_blank" and not "blank".
Here's a basic test you can do to check your browser. Paste this in to notepad and save as test.html. Drag test.html on a browser window (or type it manually using the File syntax - eg. file:///C:/temp/test.html). Click the "Test url" link. The UPS page should open as a new tab in the browser.
<html>
<head></head>
<body>
<a href="http://wwwapps.ups.com/WebTracking/track?track=yes&trackNums=1Z12345E6605272234" target="_blank">Test url</a>
</body>
</html>
Posted : December 13, 2018 11:25 pm
Still not working with target set to _blank, ='_blank', '_blank', "_blank",  ="_blank" or just blank.  I told the users to use Control-click to open another window from PX.ReportView.axd window in Chrome or as a PDF in Firefox.
If I switch to review the report as HTML it works.  So it appears to be a problem with the browser PDF report viewers.  No one uses a MS browser so I did not test those.
Thanks for the hlep.
Posted : December 14, 2018 8:47 am
Posted : December 17, 2018 11:12 am
Well this worked for me.
When I first tried it without _blank, it loaded in the same tab. With _blank it opened in new tab. I tested in the Report Viewer, which is the default when you run a report. If you press the PDF button, the link is not clickable, but this is the only way to view it as an actual PDF. If you Export, it downloads a PDF, but links are still not clickable.
I don't understand how you are viewing an actual PDF format and still having clickable links. Only the default Report Viewer (from Run Report) has clickable links. 
Posted : December 17, 2018 4:41 pm
Posted : December 28, 2018 5:25 pm