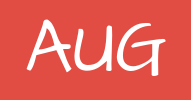 Modifying Default Check Form with Remittance in Acumatica 2017 R2
If you are modifying the Check Form with Remittance (AP641000) form in Acumatica 2017 R2 (specifically build 17.204.0019), just a heads up that there are now two sections: groupFooterWithoutSuppliedByVendor and groupFooterWithSuppliesByVendor.
This is because there is a new feature which you can see in the Enable/Disable Features (CS100000) screen called Vendor Relations.
This new feature caused Acumatica to add a new group section to the Check Form with Remittance (AP641000) form. The funny thing is that this section is expanded by default when you open the form in Report Designer so it looks like this:
I was pulling my hair out modifying the groupFooterWithSuppliedByVendor section in the report above and my changes weren't printing on the check. But I'm not using the new Vendor Relations feature so that section wasn't even printing due to the =[FeaturesSet.VendorRelations]=1 value in the VisibleExpr field on the section:
Eventually I figured out that I needed to expand the groupFooterWithoutSuppliedByVendor section and make my changes there.
Lesson learned.
Posted : April 11, 2018 10:42 pm