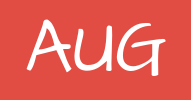 Report comparing current year period to same period in previous year
Does anyone have an example of a report where they are comparing data from the current year to the same period in a previous year so I could use it as an example to create what I need?  I have a requirement to show the sales by customer for current year period compared to previous year period with a calculated difference column.  They need to be able to select the period they are running it for (typically 1 month) and have it display current and previous sales for that period by customer.  The customers are not set up as sub accounts so cannot use the ARM reporting.  This is taking sales information from invoices.  Any examples or suggestions would be greatly appreciated.
Thanks,
Posted : March 20, 2019 1:33 pm
Jean, this will probably have to be done in something like Power BI. You can create it in a report by pulling the data into two buckets in the detail section using an if clause to filter data in each column based upon period id or date ranges. You would then add a subtotal section and suppress the detail. This would result in totals of the two columns with this month this year and this month last year.
The challenge with this is that as soon as you get the totals side by side, the next request will be for quarterly and year-to-date totals as well. Then an analysis of items sales break-down.
None of these are bad. Actually, I would argue they are good, natural progression.  That's why I recommend looking at a Business Analysis tool like Power BI. If you don't have the time, experience, or resources to build the reports yourself (and who does anymore), take a look at DataSelf.  You can see a quick YouTube video of some of the out-of-the-box reports available in DataSelf for salesperson and customer sales analysis in the attached link. DataSelf YouTube Customer Dashboard 
DataSelf has hundreds of YouTube videos that cover financial dashboards, workflow, etc. so just look around.  I'm sure your reseller can help you get even more information.
BTW, Acumatica is now using DataSelf internally to manage their own operations.
Hope this helps. Cheers!
Posted : March 20, 2019 5:18 pm
I agree with Shawn and Royce about Power BI.
To do this in Report Designer, you'd probably have to use Subreports or Variables.
Posted : March 30, 2019 11:45 am