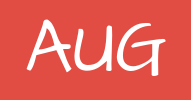 Reset Group on a Sub-Report
Are you referring to this feature within a Variable?
Do you want to reset a Variable in the Main Report based on a Group in the Subreport?
Posted : December 8, 2018 8:34 am
I was hoping to have the sub-report send a variable, then get re-ran and send over the variable again. However, I just restructured my report/groups and got it working.
Posted : December 10, 2018 10:13 am
Glad to hear that you got it working. You're way ahead of me on this. I haven't done much with passing variables between Main Reports and Subreports.
Posted : December 11, 2018 8:48 pm
Try this.
Two reports. The first is the Main report and the second is the Subreport. Notice how I'm calling the $Var1 from the Subreport in the Main report by using $subReport1_Var1.
1. Report20190207Main.rpx
2. Report20190207Subreport.rpx
The results look like this in my demo environment:
Posted : February 7, 2019 9:45 pm