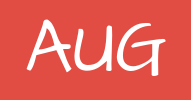 Schedule Sales Order Details by Inventory Item report to run monthly
Hey Geremy,
You have to click the SAVE TEMPLATE button to save your preferred settings as a template (make sure you set the PRINT AND EMAIL SETTINGS -> To field so Acumatica knows who to send the email to):
Then you can click the SCHEDULE TEMPLATE button:
If you don't have a schedule yet, just leave the option set to <Set up a schedule first.> and click OK.
This will take you to the Automation Schedules (SM205020) screen where you can setup your monthly schedule. Note that the schedule is actually getting assigned to the Send Reports (SM205060) screen.
After you do this, your report should get emailed automatically according to the schedule that you defined.
Posted : October 12, 2018 8:21 pm
Hmmm, good question, not sure. Maybe try clearing them out before saving the template to see if they get populated dynamically?
Posted : October 23, 2018 8:36 pm
What about setting the Report Parameter defaults in the Report Designer report definition itself?
Posted : April 26, 2019 12:35 am