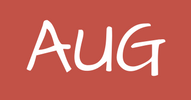 Click here for an overview of AUG, An Acumatica User Group, including a Creating a Free Account and a Word From the Lawyers
Show logo on report
Hi Jo,
It looks like you might be using Acumatica 2018 R1 which has a new concept of Companies and Branches where the Branches roll up into Companies. I haven't tried it there yet.
But I did try it on Acumatica 2017 R2. I uploaded two different images to a Branch like this:
Then I dropped both Branch.MainLogoName and Branch.LogoName onto a report like this:
And they both printed on the report like this:
In Acumatica 2018 R1, I think it's a little more complicated because, as you already pointed out, the Organization DAC has been introduced. So the Branches get stored in the Branch DAC and the Companies get stored in the Organization DAC. But I haven't had a chance to try it with Acumatica 2018 R1 yet.
Posted : July 14, 2018 2:00 pm