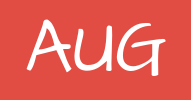 Trying to filter out inventory quantities from second warehouse
We created a custom report that shows all of our inventory SKUs as well as their quantity. An original issue was that once an item reached 0 inventory or was marked as discontinued, it would fall off the report, and not update our PIM system correctly. We corrected this, and now anything with 0 or with a "null" value in INLocationStatus.QtyAvail shows as 0, correctly updating all products in our PIM.
However, an issue that we have now is a second warehouse. We do not need those warehouse numbers displayed with the sum of the QtyAvail on the other products. I used Filters to filter out any product with a SiteID of that warehouse, but any product who's inventory is 0 in the main warehouse but not 0 in the other warehouse falls off the report. This is, however, still sort of working. Another SKU with 135 in the main warehouse and 29 in the secondary warehouse successfully went from displaying 164 to 135 when filtering out the other warehouse. However, again, the one that was originally 5 (with all 5 being in secondary warehouse), just vanished from the report.
Any assistance would be greatly appreciated!
Posted : April 10, 2019 4:24 pm
Are you applying your filter to the INLocationStatus.SiteID field?
Posted : April 26, 2019 12:13 am