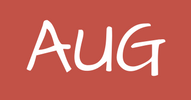 Click here for an overview of AUG, An Acumatica User Group, including a Creating a Free Account and a Word From the Lawyers
DocType = Payment
I don't know of a way (yet) to look up the master list, but if you have transactions, then you can see the codes that get stored in the database for each transaction.
Just create a Generic Inquiry with a couple of columns like this:
The second column above is referencing the same field as the first column (ARRegister.DocType), but wrapping it in the CStr formula which converts it into a string, exposing the raw value.
I also added ARRegister.DocType to the GROUPING tab so I would only get one row for each value:
And here are the results. You can see that "PMT" is the value you are looking for.
Posted : July 23, 2018 6:24 pm