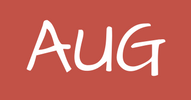 Click here for an overview of AUG, An Acumatica User Group, including a Creating a Free Account and a Word From the Lawyers
Historical Data Import without Access to SQL
Hi Tim,
I have been trying to follow along with the "Importing Historical Data into Acuamatica - With a Cool Twist" article, but there is one issue that I keep running in to.
Article Link: https://www.timrodman.com/importing-historical-data-acumatica-cool-twist/
Being that the majority of my clients happen to be hosted  via AWS, I do not have access to the SQL table and in order to make this work, it seems that is a requirement.
Do you know of any way to make this a possibility directly through Acumatica? I feel this would be very helpful, as more and more Acumatica customers are being hosted via cloud based hosting, such as AWS.
Any response is much appreciated.
Thanks,
CJ
Posted : December 13, 2018 9:44 am
Just to play Devil's Advocate here, I'd really want to give a lot of consideration before importing crusty old finance data into a new ERP system. There are many reasons why this is not a good idea. If you are talking about cloud hosted data, you will be paying for that data storage. In our case, we only imported current documents when we implemented. In the rare instance that historical data is required, we revert to our legacy system, which is still operational. The main trade off is keeping your legacy system online vs storage of what is essentially archive data in your cloud hosted ERP.
If you really had such a simple table as the one described in the blog post, you could just as easily dump it to a spreadsheet and share that via OneDrive or whatever corporate file-sharing means you had.
Anyway, back to your question, while I've never done it, you should be able to create a table via Database Scripts in Customisation Project.
Refer to page 309 here:  https://adn.acumatica.com/content/uploads/2017/08/AcumaticaERP_CustomizationGuide.pdf
But Acumatica doesn't recommend doing it - hopefully you have a dev environment you could test this in first.
Posted : December 13, 2018 4:49 pm
You can package SQL Code into the DB Scripts area of a Customization Project. Test first in a dev environment where you have access to SQL, then package in a Customization Project. You should be able to deploy the Customization Project to a SaaS environment where you don't have access to SQL.
I agree with Royce that you don't want to import data just for the sake up importing data. But I've definitely found it to be useful, especially when people want to see the data inside of Acumatica and not in an outside tool.
Posted : December 26, 2018 1:04 pm