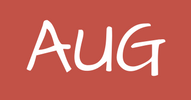 Click here for an overview of AUG, An Acumatica User Group, including a Creating a Free Account and a Word From the Lawyers
How to add a UNC link to a form?
My clients has a shared network folder of drawings in PDF's and rather than attaching the PDF to a form and consuming storage they would like to be able to open the PDF from an Acumatica form.. An attribute would contain the file name.  I assume this would be some sort of customization but that's not in my skill set. 
Posted : April 15, 2019 8:31 am