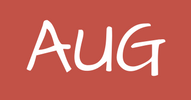 Click here for an overview of AUG, An Acumatica User Group, including a Creating a Free Account and a Word From the Lawyers
Integration with WooCommerce
We are looking at developing a Wordpress / WooCommerce website, and having this integrated with Acumatica.
Some of the items we would like from this integration:
- When an order is placed on WooCommerce, it's automatically entered into Acumatica.
- When a customer updates their details on WooCommerce, it's automatically updated on Acumatica.
- When product details such as the price are changed in Acumatica, it updates on WooCommerce.
Is anyone able to build this integration? Please let us know if you can!
Posted : July 13, 2018 3:11 am
I work for Kensium and I know we support the following E-Commerce integrations with Acumatica:
https://www.kensiumsolutions.com/ecommerce-connectors.html
Try sending out a message through that regarding building the WooCommerce--mention that it's quite popular for smaller businesses and maybe that integration could be built with some of the web-dev savvy team.
Edit: we may have already done 1 or 2 of those. Anyway your single-way scenario seems simple enough
Posted : July 13, 2018 10:26 am
Posted : November 26, 2018 5:09 pm
Posted : November 27, 2018 8:46 am
We have  actually already got this connection done; we used Weka Online for this. They have built a connector just for this purpose.
We used Weka to create a website and connect it to our Myob Advanced / Acumatica system; if you are looking to do an Acumatica-WooCommerce connection I recommend Weka.
Get in touch with them at [email protected], the website is 
Posted : December 4, 2018 4:03 pm