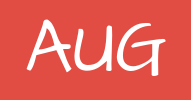 Timecard reports/queries
Has any written a missing timecard report/query yet?  I thought I had one figured out but the left join is not acting correctly.  I want to pull all active employees, put the timecard ID beside the employee's name, missing id, missing timecard.  I thought it would be easy.  
Posted : April 17, 2019 11:54 am
Not sure if this helps, but I put together this report a few years ago. The first one is the report, but you need the 2nd and 3rd reports since they are subreports in the main report.
Posted : May 8, 2019 9:57 pm
Posted : May 9, 2019 12:08 pm