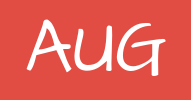 Welcome and Introductions
Are you new to AUG? Have you been around for a while but never introduced yourself?
You can reply to this Topic to introduce yourself and say hi to all of the other AUG members.
Posted : June 6, 2019 6:47 pm
Posted : June 6, 2019 6:53 pm
Great Idea Tim, 
Hi everyone - I am Carl, my linkedin profile is  https://www.linkedin.com/in/carl-brooks-004b3530/  
I work for MYOB and we are the company who have white labelled Acumatica for the ANZ market, if you are unaware who MYOB is we sell the largest amount of Accounting Software to small business in ANZ, the largest amount of Practice Solutions software to Accountants in ANZ and the largest amount of ERP software in ANZ, the latter as per an independent review by iStart see  https://istart.com.au/buyers-guide-items/erp-buyers-guide/
My role in the business is to help our partners sell and implement the solution and I also work with the eco system of developer partners with their go to market strategy.
Posted : June 11, 2019 8:23 pm
Thanks MYOB folks @royce-lithgo, @carl-brooks, and others for helping out the broader Acumatica community in these forums. Much appreciated.
Posted : June 17, 2019 11:44 pm